Buy One African Dress And Get Another For 25% Off! Just Use
GET2DRESSES
At The Checkout!
African Dress In Electric Pink
Out of stock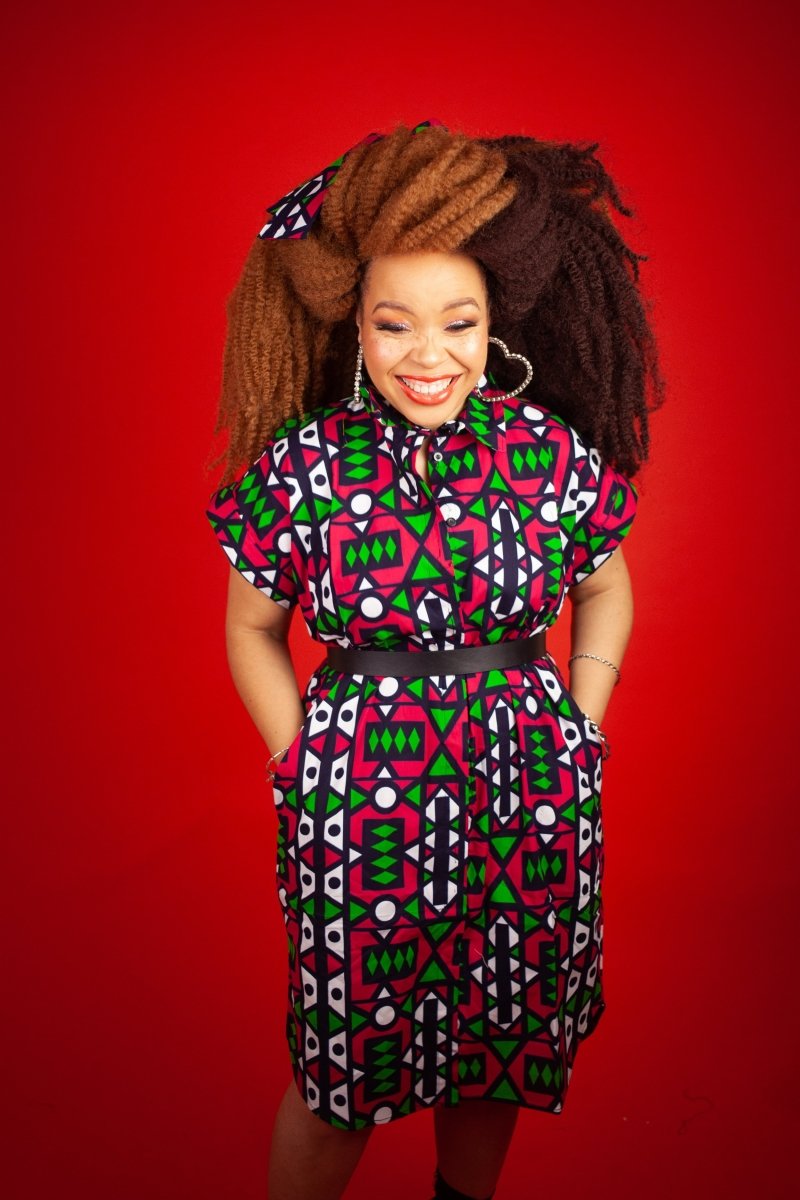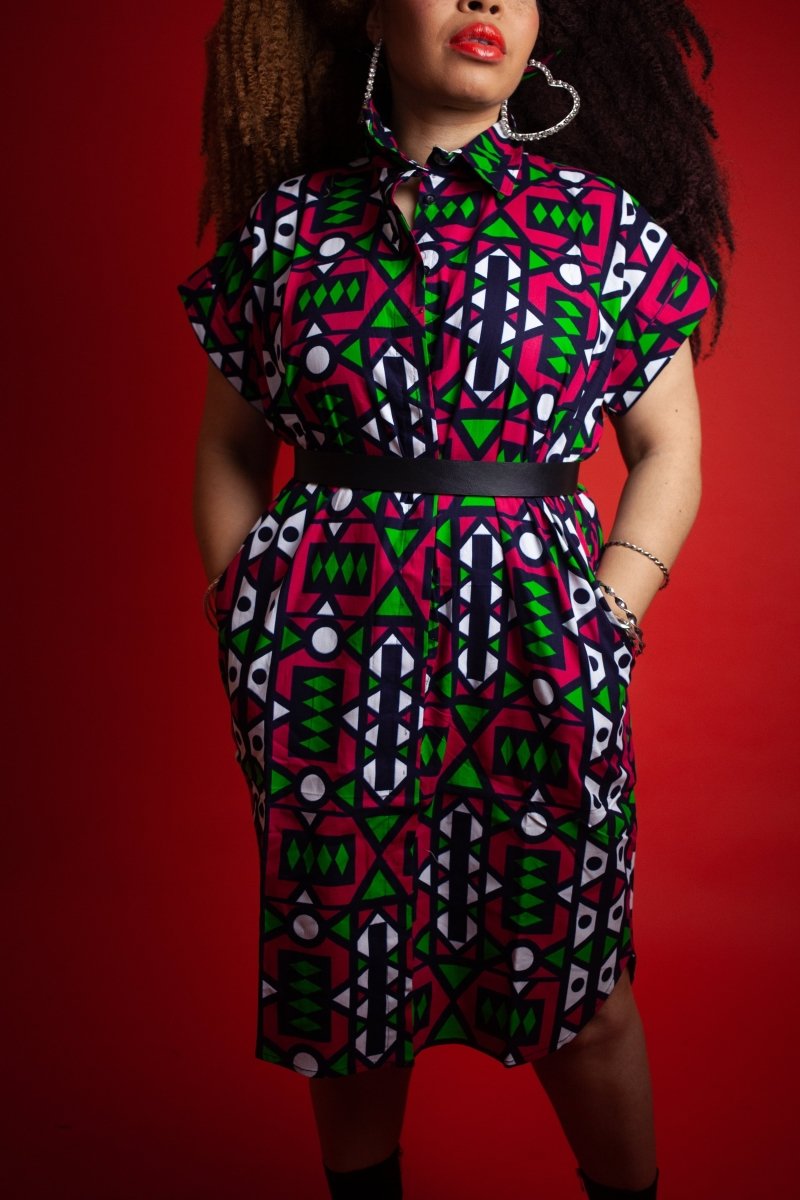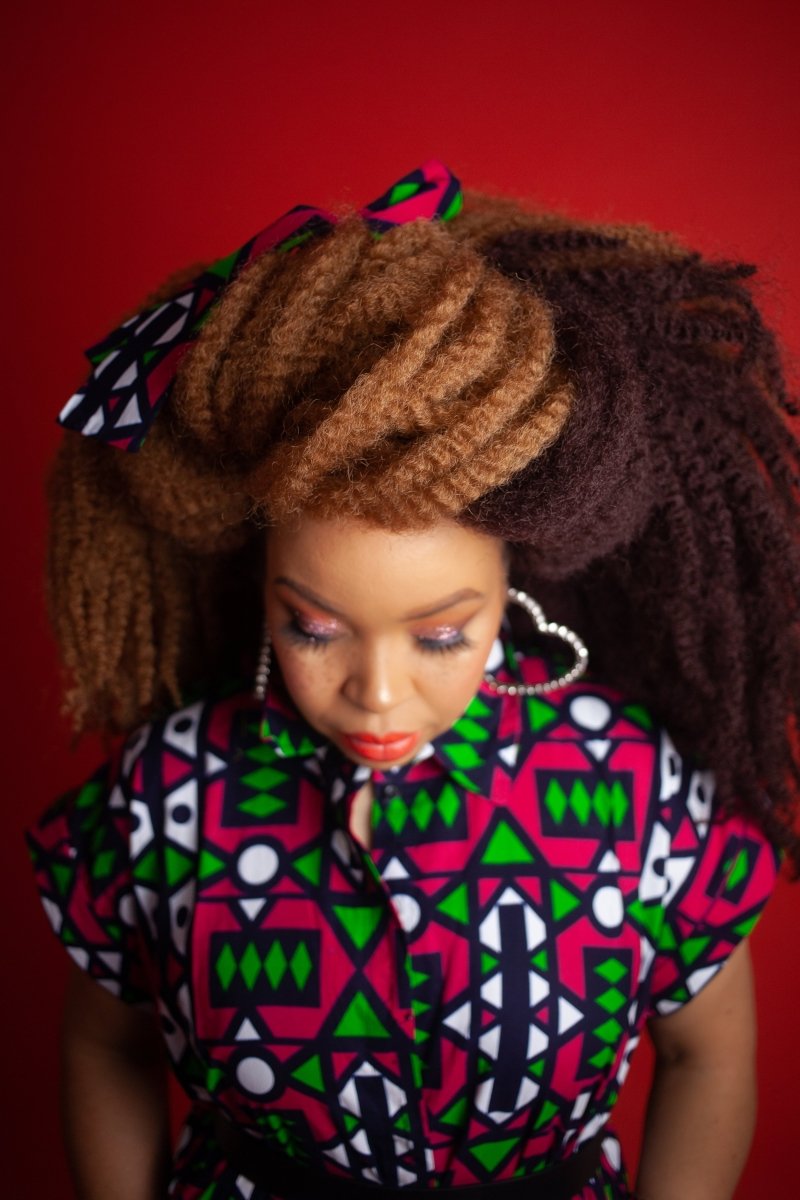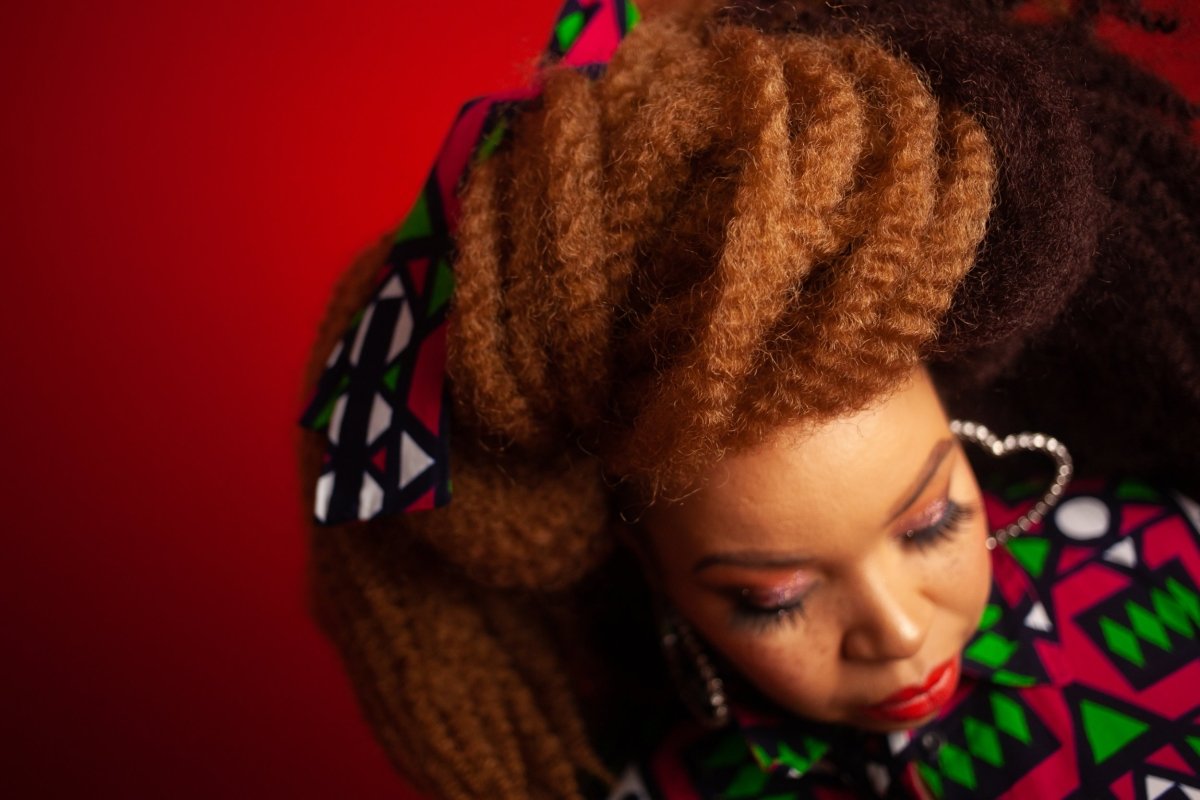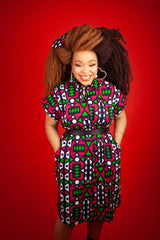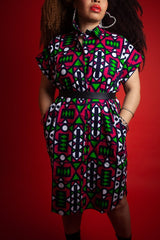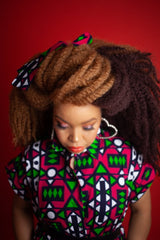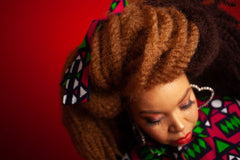 Express Yourself In African Print This Summer!
African Dress In Electric Pink
Out of stock
Release Your African Spirit!
This Samakaka print is absolutely beautiful. It's bold and brash and works perfectly in our simple shirt dress design. There is always something to smile about, and this dress will keep you smiling all day long!

We Are A Brand With A Purpose! We care about how our products are made, by whom, and why. That is why we are more than just a clothing brand, and you can feel good in our clothing! 😀
30 days free return
We gladly accept returns and exchanges

Contact Us within:14 days of delivery

Post items back to us within:30 days of delivery
Full Policy Availble Here
Global Shipping
We offer worldwide shipping in 15 days or less
Express Shipping
Parcels sent express will arrive within 2 days for UK customers and within 10 Days worldwide
"Very beautiful dress, it's even more beautiful than in the photo. This product arrived quickly and is of a fantastic quality! The colours are incredibly vibrant and the fabric is very comfortable. I'm thrilled to have added this to my closet, and am excited to wear this out and about when we come out of lockdown!
Alice
"Lovely scarf with lovely colours. very quick delivery. I received this the same week I ordered. Thank you."
Juliet
"Absolutely beautiful! I'm so pleased with these earrings! I also purchased a jacket from this company last year and forgot to review it, I love the jacket too and wear it all the time! Thank you so much. Beautiful products!"
Lorna
"They loved their present"
Tulu
Great quality. Awesome communication. My new favorite item. Highly recommended!!!
greenlight21
"Very beautiful dress, it's even more beautiful than in the photo. I asked a question about the sizing of the dress before making the order. I got a fast and kind response from the seller which helped me to choose a right size for me. I would definitely buy from this shop again"
Mari
Feel Good...Look Good...Do Good!
We care about how our product are made, by whom, and why! So now you can feel good in our colourful clothing, knowing that it doesnt cost the earth, and provides some of its poorest citizens the opportunity at a future as bright as the clothing itself. Read more about our impact
here
Meet The Maker: Ousman
Ousman was one of our first tailors. He has been working with us for 8 years, and his development has been increible to watch. Since working with us he has become pretty much financially independant, successfully building his family compound over the last couple of years.
Learn more and meet the rest of our makers here